RELIEF - a large-scale humanitarian aid project of the "Zaporuka" charitable foundation in partnership with Soleterre Onlus, funded by the Italian Agency for the Development of Cooperation AICS, started a few months ago and will continue until April.
The goal is the systematic strengthening of communities who accepted forced migrants in all matters related to easing the living conditions. To give Ukrainians who lost their homes because of the war, a point of support to push back and move on.
Task:
Provide:
at least 3,000 families with essential items: food, personal hygiene products, household chemicals, blankets, and firewood. The total amount of support is UAH 8,000,000;
one-time financial assistance in the amount of UAH 5,500 to at least 600 persons;
psychological help offline and online — by calling the hotline 0 800 400 023
Support:
medical institutions of primary and specialized medical care with medicines, consumables, and equipment. The total amount of support is UAH 7,500,000;
state, communal, and private shelters where internally displaced persons temporarily live. The total amount of support is UAH 4,000,000.
Новини проекту
How to talk to children about their disease
How to talk to children about their disease Professionals from different countries, referring to their own experience, state that children will consciously undergo treatment if they know the truth about what is happening to them. Paradoxically, on realizing the nature of their condition, children become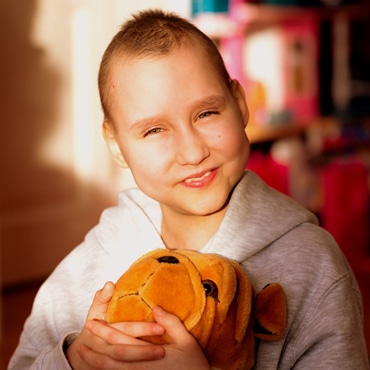 How to talk to children about their disease
How to talk to children about their disease Professionals from different countries, referring to their own experience, state that children will consciously undergo treatment if they know the truth about what is happening to them. Paradoxically, on realizing the nature of their condition, children become